For the first Food Photo Friday of the new year, I'm featuring a picture from the blog Life with Mel. Mel, supported by her very cute dog Pippy, has a great food blog that tracks her "pilgrimage toward Cooking Perfection." Not only a great tagline, but her blog reflects her adventures through learning how to be a better cook, and I think that is a quest that many readers can relate to.
The picture I chose from Mel's blog is a picture that she posted on Food Frenzy. The picture struck me because it combined two of my favorite things--pancakes and bacon. Not only is it a great combination of ingredients, but the photo itself is really noteworthy. The nice juxtaposition of circles and lines as well as the contrast of warm and cool colors makes this a very yummy picture to look at.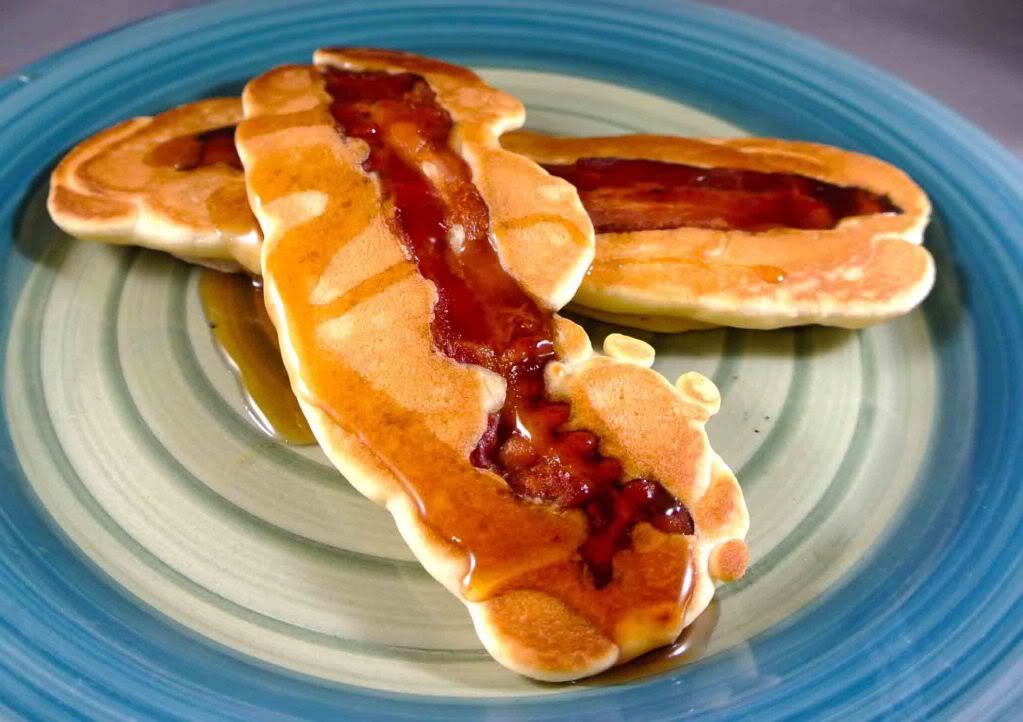 Thanks to Mel for allowing me to feature her picture. Please check out her post on making "Bacon Pancake Sticks." Such a marvelous idea.
Also, if you have any pictures you'd like to nominate for the next Food Photo Friday, please send me an email (
downhomefoodie@gmail.com
) or leave a link in the comment area.