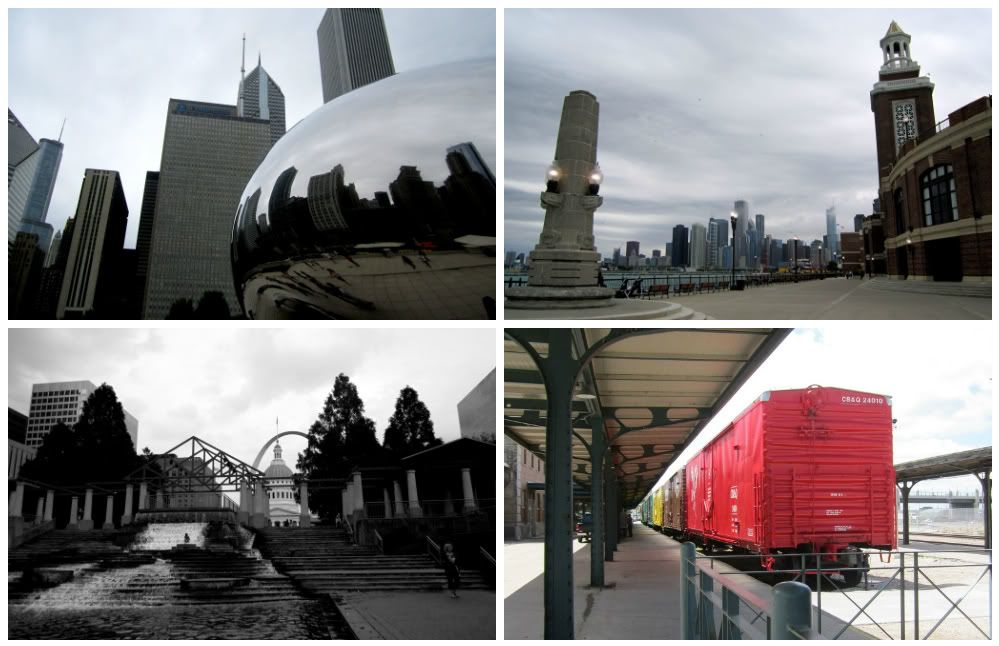 As mentioned in a previous post, I'll be moving to Lincoln in either August or January. So, a couple of weeks ago, my boyfriend and I took an initial scouting trip to plan the route we'll take with the Budget truck and get a sense of apartment options. To make the most of the trip, making it one part vacation and one part reconnaissance, Dennis mapped some interesting towns for us to break-up our journey: Lexington, KY; St. Louis, MO; Lincoln, NE; Joliet and Chicago, IL; Sandusky and Cleveland, OH.
This trip to Nebraska was an adventure of new sights. The Midwest and Plains are uncharted territory for me, and I saw Kentucky, Indiana, Iowa, Missouri, Nebraska, and Illinois for the first time.
New towns. New scenery. New food adventures.
The next series of posts are all about my food adventures while on the road. There are microbreweries and a winery, some sweets and some spicy, low-end and high-end Mexican food adventures, a new ice-cream flavor, and a run-in with a monster.