The more I go down the rabbit hole that is food blogging, the more I discover how many wonderful, budding food photographers are out there in cyberworld. Websites like
Tastespotting
,
Foodgawker
, and
Food Frenzy
(to name a few) are spilling over with pictures meant to tantalize our sense of taste by appealing to our sense of sight.
Recently, while watching a cooking show on a busted television, I was further reminded of how important well-taken food pictures are to enjoying food. The hotel I was staying at was struck by lighting, blowing Internet, TVs, phones, and, sadly, my laptop (may it rest in peace). The TV in my room was spared complete death and instead just crippled the contrast on the images, making people's faces green and water bright magenta. It made watching Shaun of the Dead particularly intriguing because all the blood was turned a vivid neon green.
Although watching a food show normally leaves me salivating and frantic for something tasty, seeing the food in unnatural colors left something to be desired. For instance, take this picture of a tasty cheese plate.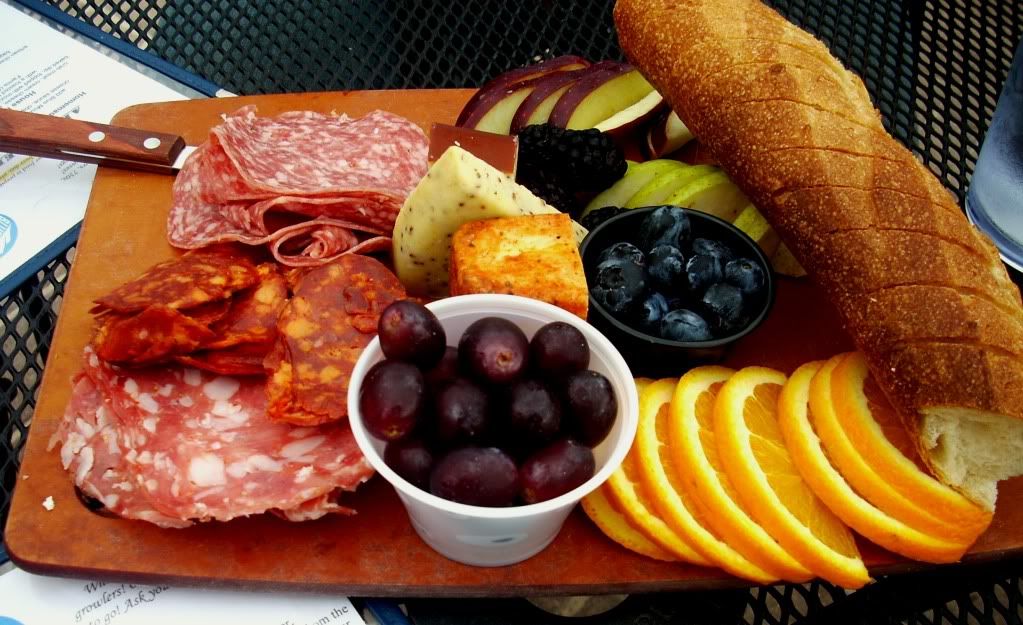 Now, look at it with distorted color palette . . .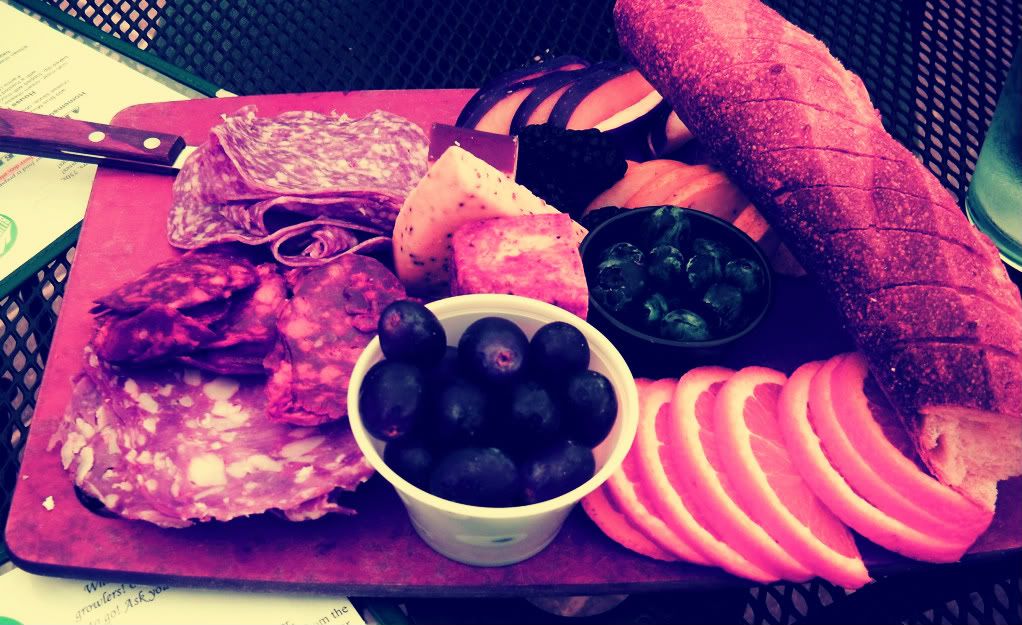 See what a little color distortion can do to how appetizing a picture can be?
To celebrate the many beautiful food pictures out there on the Internet, I've decided to add a new feature to my blog called "Food Photo Friday." Every Friday, I'll post a favorite food picture from the week. If you have one you would like considered, then send me a link to your blog post (limit one submission per week). If I select yours, I'll post a copy of your picture with a built in hyperlink back to your blog. If you want to be considered, you will need to email me (
downhomefoodie@gmail.com
) by Wednesday. That way, I have time to get the link embedded and then you can tell your blog audience all about it.
To kick of the first "Food Photo Friday," here is a picture by a friend of mine who writes the blog,
Lamenting Icarus
. She has lots of great photos that she has taken as well as some gathered from
Pinterest
. I asked her to pick one from her collection and this is the one she chose.