Last Friday, I asked for nominations for this week's Food Photo Friday. One photo submitted came from the blog, Made in Melissa's Kitchen, which is written by Melissa. Her blog has lots of very creative cakes, recipes, and baked goods. One of my favorite things about her blog is the story she tells about how her mixer inspired her love of cooking.
I really enjoyed looking through Melissa's photos. Her pictures tend to be vibrant and playful. The picture that was nominated is from a post on making a "Kit Kat Cake." I really like this one because of the sheer visual appeal of glistening pieces of M&M's sitting atop a cake surrounded by Kit Kat bars. The picture does a great job of conveying the joy of coming to a party and being presented with such a treat.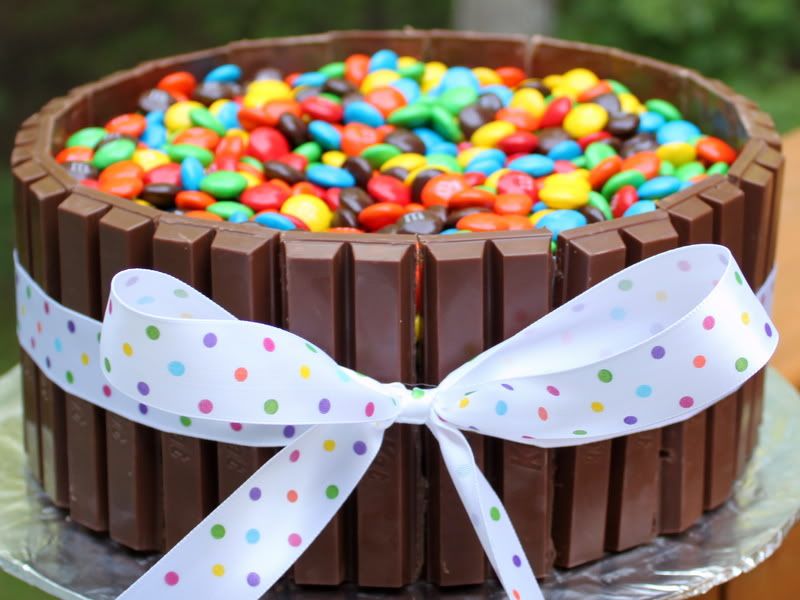 Thanks to the person who nominated Melissa's picture. If you would like to nominate a picture for the next
Food Photo Friday
on Nov 4th, just leave a link in the comment section.