For this Food Photo Friday I have two pictures. Ta, whose picture was featured on my first Food Photo Friday, brought this link to my attention. The picture is from a blog called Spoon Fork Bacon and is done by
Teri Lyn Fisher (the photographer) and Jenny Park (the food stylist). The blog not only has really intriguing recipes (a recent one on "boozy bacon jam" sounds particularly worth trying), but each recipe has really well-done pictures. In talking to Teri over email, she said that the goal is to use pretty pictures to compel people to make good food, and that certainly worked on me.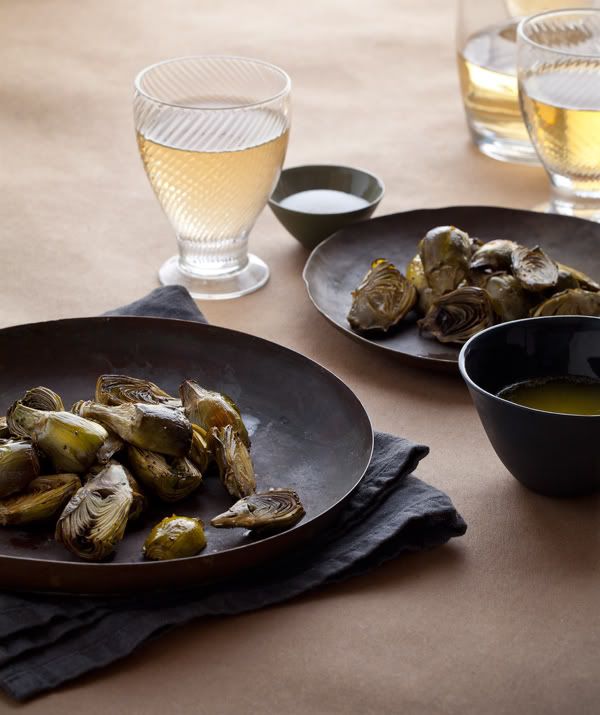 My favorite is one featuring corn and jalapenos, two of my favorite foods. I like the playfulness of the pictures, which is something that is missing at times from food photography. I also thought the color palette was striking; the play of blue and yellow would have made Vincent van Gogh quite pleased.