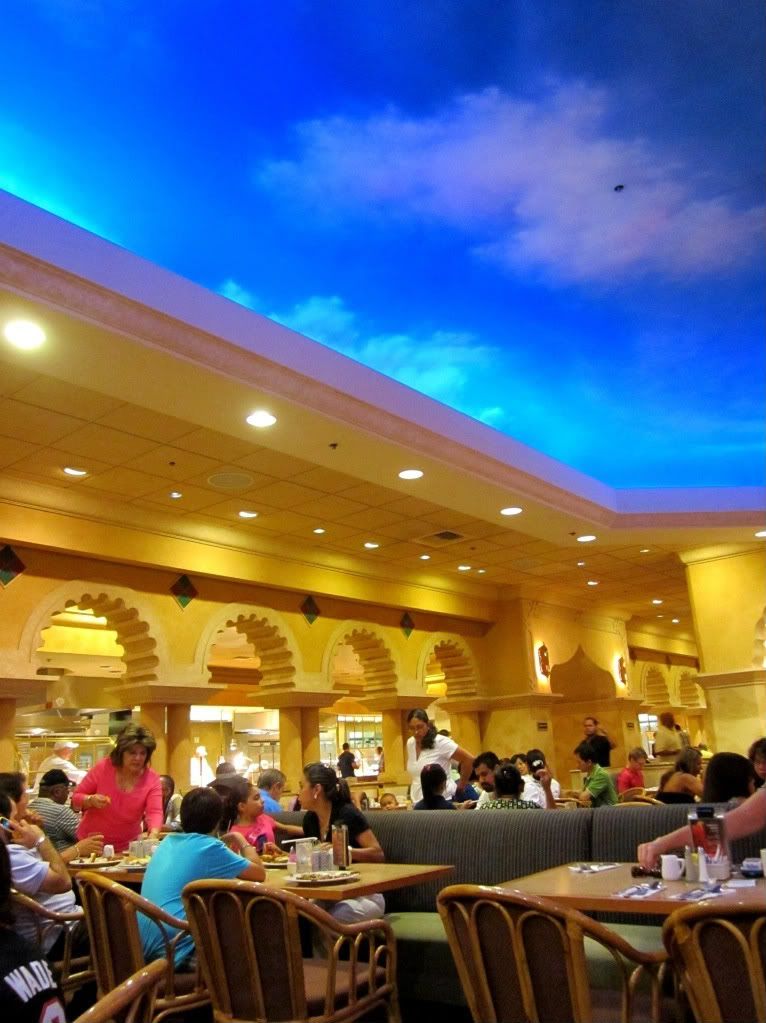 After discovering that Kathy and I could get a couple of dollars off the Monte Carlo Brunch Buffet if we purchased a discount voucher from Tix4Tonight, we decided to see what Las Vegas Buffets were all about. Plus, for $2 extra dollars, there was unlimited champagne. Nothing says Vegas like overindulging with endless food and bottomless champagne flutes.
I had been a little leery of the buffet idea. Something goes wrong with my food logic when faced with a long strand of steaming dishes. One problem is that I feel compelled to try everything. That is what I foodie does, right? A second problem is I feel that I have to eat enough to justify what I spent. The third issue is that when I order food and too much is brought to the table, I don't feel I have to finish everything: I didn't ask for the portion to be that size, so I'm not responsible for eating it all. At a buffet, however, I asked for it, so I have to finish it.
All three of these problems are confounded by the fact that I can eat, a lot. I am only 5 feet tall and around 120 lbs. However, when I put my mind to it, I can eat like a 200 pound man. The catch, I start looking like a python trying to digest a rabbit.
However, I put my hesitations about buffets aside as Monte Carlo beckoned, luring with champagne and mimosas, and promises of "world" cuisine and a long line of tasty options . . .
Omelet Station
Lox and Bagels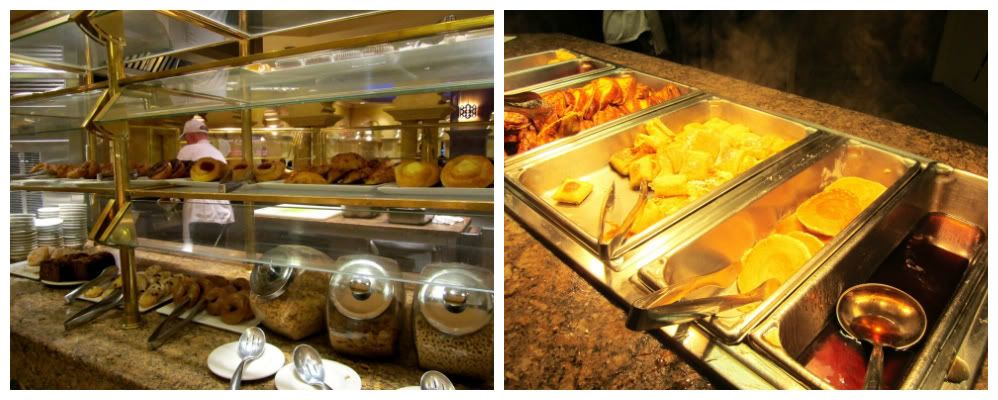 Breakfast Sweets: Danishes, Pastries, Blintzes, and Pancakes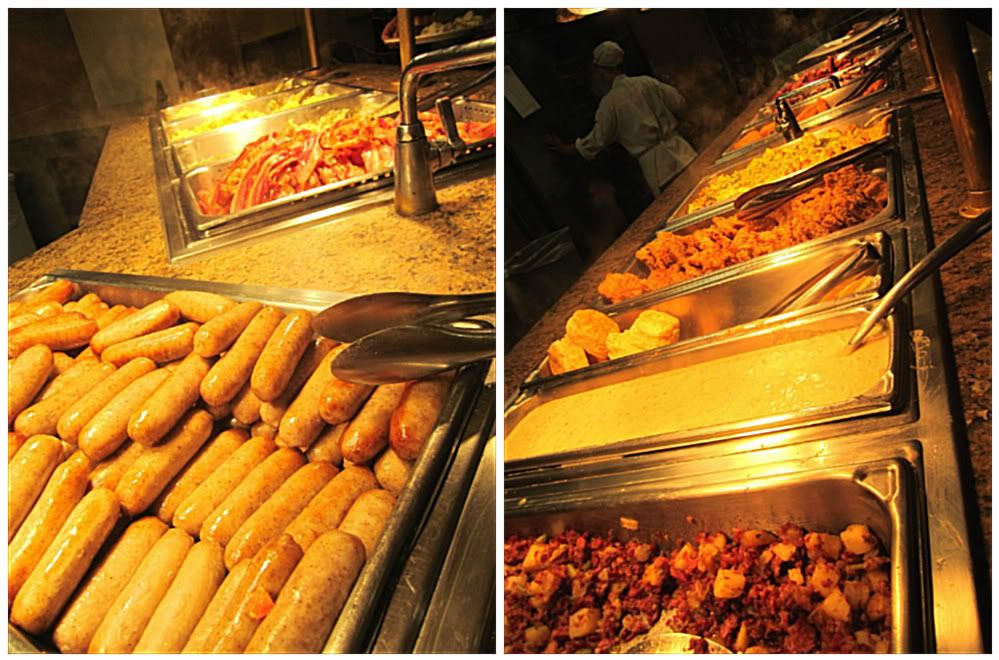 Hot Breakfast Options: Hash, Sausage, Eggs of many kinds, Bacon, Biscuits and Gravy
For Lunch: Charcuterie, Roasted Ham, Asian Cuisine, and Baby Bok Choi
And fruit. It is good to have something fresh to balance it all out.
My First Round
My tactic of just getting little bits of all the things that intrigued me was a good tactic. Going back for seconds on the cheese blintzes and baby bok choy and dessert was pushing it. Starting a third glass of champagne wasn't a bright idea. When the waiter makes a special "champgne sunrise" of cranberry and orange juice just for you, how do you say no?
Finally, trying to move and walk down The Strip under a hot sun and with a full belly crossed the line into mistake. I guess that is why there are so many buffets in Vegas. Stuff them with food. Let them contemplate walki
ng around in the hot sun versus digesting at a slot machine in cool air-conditioning. I bet the latter choice wins more often than not.
Clever, Las Vegas, very clever.